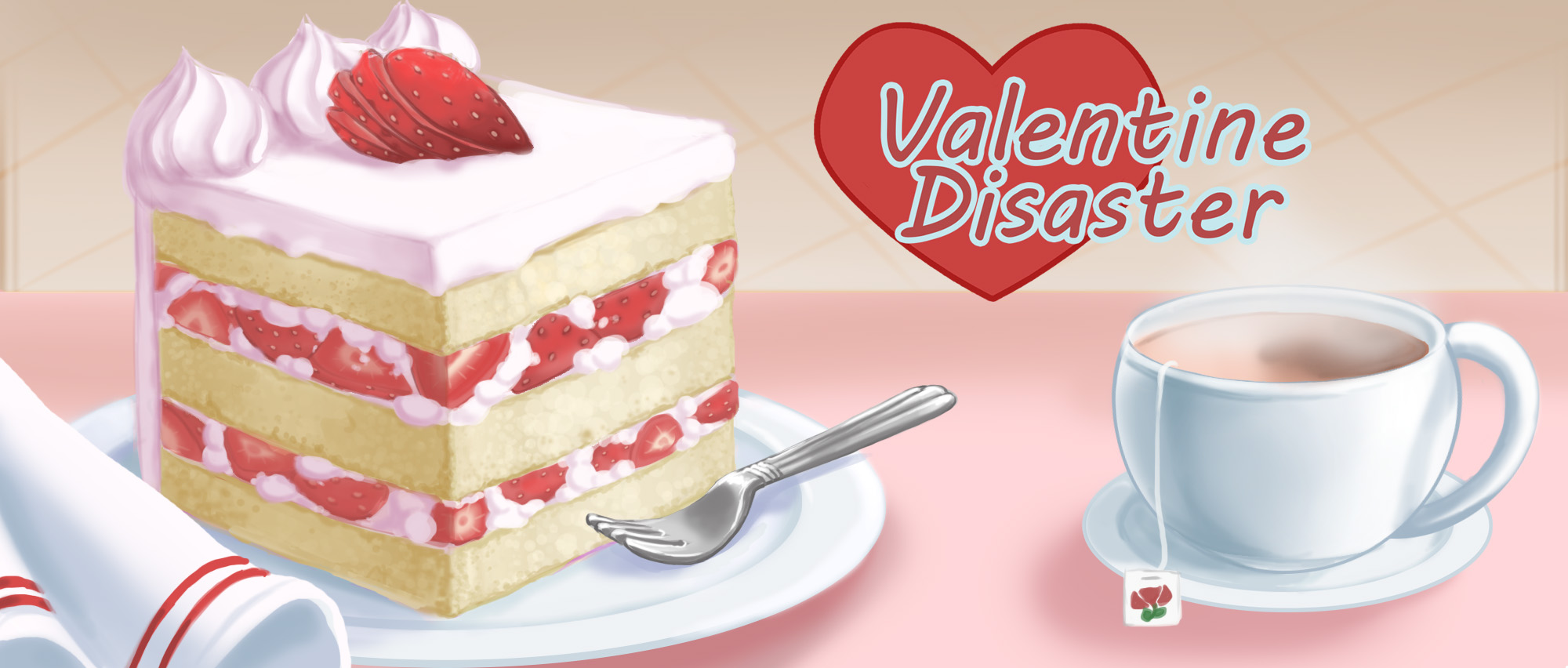 Valentine Disaster
Valentine Disaster: Update
---
Hey, everyone!
Thanks for playing the demo and following us to keep in touch with our projects!
Valentine Disaster game is near completion! Just a few more art backgrounds left to finish, and the game will be released by the end of April (or sooner let's cross our fingers!). Saint Bree has been busy with her GL webcomic Salamander, but now that Chapter 4 is done, she is able to finish focusing on pushing out the final game art.
Don't forget to follow us on Tumblr to be the first ones to know about our future yuri games!
Check out what we're individually up to:
Anna Mao - Programmer and Writer
Saint Bree- Character/UI/Environmental Artist
Level5pencil- Environmental Artist (Main)